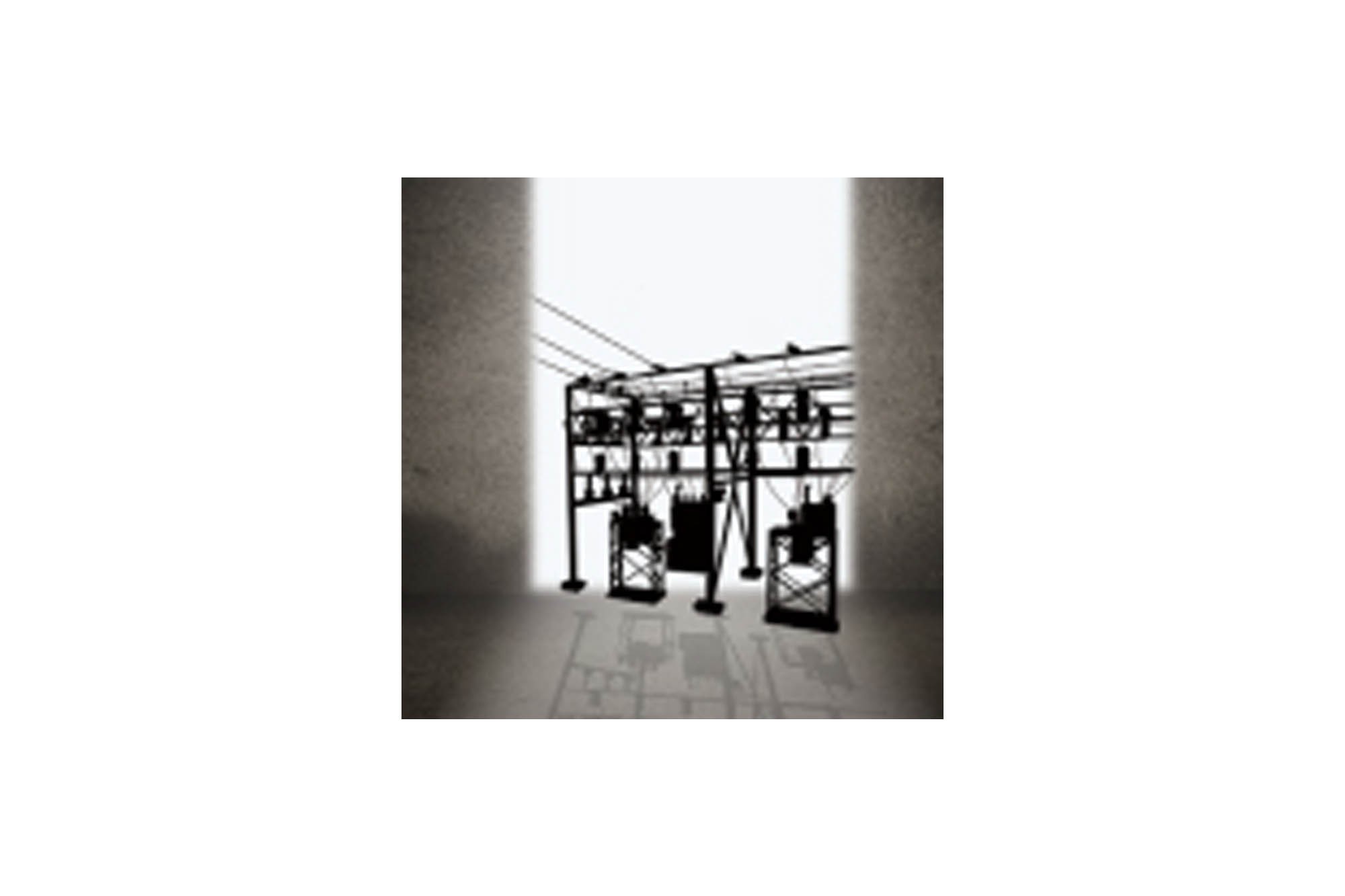 7 key factors that will shape power transformers market in India
India has been witnessing a significant rise in power demand for the past few decades on account of rapid growth in population, industrialisation and urbanisation. The total installed generation capacity is expected to reach to about 320 GW by the end of the 12th Five-Year Plan. During the same time, India is likely to achieve AC transformation capacity of 670 GVA with approximately 65 GW of inter regional grid transfer capacity in addition to HVDC transmission.
The initiatives undertaken by the Indian government alongside the need of substitution of transformers introduced in the previous years will contribute as a major factor in driving development in the Indian transformers market. Historically the transformers market has been driven by the transmission and distribution (T&D) sector. The growth in these segments will lead to a drastic impact and also drive the transformer market, said Latish Babu, Director, Utilities and Power Generation, Schneider Electric India.
"The next 5 years is expected to see an increasing focus on power transmission. India faces a paradoxical situation wherein the lack of quality power transmission infrastructure does not allow the country to fully leverage the efforts made on adding power generation capacity," believes Manjit S. Sethi, Vice President, Local Business Unit Manager, Transformers, ABB India. He adds, the government is enhancing its efforts on strengthening the national grid and in parallel the state and private utilities are working on creating better infrastructure.
Here are some major factors that could influence the power transformers market in India:
1. Positive investment climate: The investment climate remains positive in the power sector for both private as well as government players. The government's move to alleviate DISCOMs' debt is a boost. Private investment is also picking up, particularly in the renewable sector. Already investments are committed by major players in the solar sector. Further, the deployment of funds in the 13th Plan should now be more towards quality T&D, observes Sethi.
"The government is planning to invest Rs 2,60,000 crore in power transmission segment during 13th Plan between 2017 and 2022 out of which Rs 1,60,000 crore will be invested for EHV and UHV transmission," informed Anindya Basu, Vice President – Transformers (India), Crompton Greaves Ltd.
Various government initiatives like setting up of National Investment and Infrastructure Fund (NIIF) of Rs 40,000 crore to charge up the investment in renewable sector; allocation of Rs 1.1 lakh crore for Integrated Power Development Scheme (IPDS) and Deendayal Upadhyaya Gram Jyoti Yojana (DDUGJY) for strengthening of sub T&D network and electrification of rural pockets of India; and investment of Rs1 lakh crore in 4 UMPP of 4,000 MW each will result in substantial growth in T&D segment, believes Basu.
According to Dr. Katsutoshi Toda, Managing Director, Toshiba Transmission and Distribution System India Pvt Ltd, "PGCIL is driving the spending of Rs 1.1 trillion in 12th Plan and Rs 1.2 trillion in 13th Plan. Private sector players have been aggressively participating in the BOOT tenders other than PGCIL. PGCIL is seen adapting to state-of-the-art technologies like 765 kV, 1,200 kV, HVDC lines, FACT and STATCOM."
2. Increasing focus on renewable: With the government's focus on renewable energy, the solar sector is witnessing growth. "With an estimation of 5-6 GW capacity solar installations every year, the small power transformers industry is positioned well, particularly in the range of 10-60 MVA, up to 132 KV," said Sethi.
"The green transformers market is anticipated to witness sound healthy growth rates and empowering demand for the impending years," said Babu.
3. Rapid urbanisation: It is also one of the key market drivers for the transformer industry. Strengthening urban infrastructure means enhancing existing rail networks, roads, metros and other infrastructure projects across the country. According to Sethi, "The initiative to create 100 smart cities in India increases the emphasis on high quality and reliable power, and power distribution is critical here. These could be growth drivers for traction and dry type transformers."
Smart cities will require smart energy, smart buildings and energy efficient building designs. To keep these systems running, ensuring a sustainable power supply is of prime importance, Babu said. 4. Increased private participation: With the introduction of the Tariff Based Competitive Bidding (TBCB) model, there is an increase in private participation and now both central utilities like PGCIL (Power Grid Corporation of India Ltd.) and private entities are bidding for projects. This approach significantly changes the power transformers market as well, Sethi noted.
5. Emerging technologies: Transformers with a long lifetime and a high reliability are an essential link in the energy supply chain. "The increase of electric power demand and the high pressure to apply environment friendly solutions for T&D require new and innovative systems, products and technologies like ester oil filled transformers said Babu.
Power transmission is witnessing upscaling of voltage levels – from 400 kV to 765 kV. Testing is also ongoing for 1,200 kV transmission. Emerging technologies will lead the next level of growth for power transformer markets. "HVDC, Dynamic Reactive Compensation, Phase Shifting Transformers, and Series Reactors are new technologies that will play a major role," said Sethi.
Whereas Basu of Crompton Greaves said, "Upgradation of AC transmission voltage from 765 kV to 1,200 kV could lead to additional demand for EHV and UHV power transformers in the country."
6. Replacement to drive demand: According to Basu, "Replacement of transformers installed before 1990 with energy-efficient, higher rating products would create demand."
7. Interconnections with SAARC countries: India is a key player in the SAARC region and having geographically common boundaries with neighbouring countries like Nepal, Bangladesh, Bhutan and Sri Lanka. According to Sethi, grid interactions with these countries can be a major driver for growth in the power transformers market.
Future Plans ABB to make India its export hubABB is one of the global leaders in power and automation technologies that enable utility, industry and transportation customers to improve performance while lowering environmental impact. With over 125 years of experience in manufacturing world-class equipment, ABB has led the way setting new benchmarks in transformer technology.
"Our advanced technology, design, processes and materials that go into every transformer ensure trouble-free operation, high efficiency and reliability," claims Manjit S. Sethi.
Extensive R&D in the field of transformer technology, power T&D has enabled ABB to develop various concepts in design as well as engineering of transformers. ABB transformers are designed based on the patented TrafoStar concept, ensuring minimal losses, low noise and overall reduction in life-cycle costs. ABB also undertakes repairs, refurbishment and life-enhancement of transformers that help optimal utilisation and lower operating costs.
ABB world over and in India offers a whole range of power transformers, traction transformers and HVDC transformers. ABB also manufactures a wide range of dry transformers. Like any of its numerous facilities across the world, ABB's state-of-the-art transformers manufacturing and testing facility in Savli near Vadodara, Gujarat is equipped with the latest and best-in-class processes and systems for design, manufacturing and testing.ABB's transformers are well poised to cater products and solutions for this technology value chain, Sethi further claims. He said, major opportunities for the transformer sector would include distribution transformers, dry type transformers, traction transformers for the metros and energy efficient transformers.
Going forward, ABB would continue to remain focused on the domestic market but will also leverage its local manufacturing base for exports, particularly to Africa and other Asian countries, reveals Sethi.
CG consolidating position in domestic marketCG has the advantage of manufacturing from 6.6 kV to 1,200 kV transformers in three of its factories located in Mumbai, Bhopal and Gwalior. "We are in the process of consolidating our business and have restructured our marketing network for increasing our reach and focus in specific market segments," informed Anindya Basu. CG is also working with strategic EPC partners for improving market share in domestic and overseas business.
To gear up for the additional demand, internally CG is focussing on increasing capacity utilisation by improving operational efficiency and reducing manufacturing lead time.
"We are working with existing vendors for cost optimisation and developing new vendors as part of the 'Make in India' initiative to reduce overall business cycle. Our future plan is to maintain balance between growth and profitability, by further consolidating our position in the domestic market," informed Basu.
Bringing in new technologies to India Schneider Electric is one of the largest manufacturers of transformers in India. It is also one of the first Indian transformer manufacturers to have supplied India's first ester oil filled power transformer which addresses critical needs of safety, space saving, irregular loading pattern and environment-friendly green solutions.
With the existing challenges of safety, space and poor voltage regulations, lot of innovations are taking place in the transformers domain and Schneider Electric has been instrumental in bringing in new technologies to India from its global platform. "Technologies like smart grid transformers and ester oil filled transformers are going to be keys going forward which clearly addresses today's end-user requirement in the market," said Latish Babu.
Toshiba targets 20% share of Indian T&D marketTo support the Government of India's 'Power for All' initiative, Toshiba Transmission & Distribution Systems (India) Pvt Ltd has made significant investments to enhanced its production capacity for small, medium and extra high voltage (EHV) transformers up by 50 per cent. A new line to start production of Ultra High Voltage (UHV) transformers up to 1,200 kV is also established at Toshiba's transmission and distribution equipment manufacturing facility in Hyderabad.
"The comprehensive upgradation and expansion is as per our strategy of securing a 20 per cent share of the Indian T&D market in the coming years. We will also reinforce TTDI as a core T&D production base for other major markets, including Europe, ASEAN, and Africa," said Dr. Toda.
He adds, "By manufacturing highly evaluated products and supplying maintenance service, Toshiba will continue to contribute to stable power supply for the next India."
Wrapping up According to Basu of Crompton Greaves, "Today, the domestic transformer manufacturing capacity of approximately 400 GVA, ramped up in the last few years with an expectation of increase in demand, is underutilsed due to lower capacity addition in power generation, slowdown in investment cycle and weak financial health of state power utilities. In addition, increase in imports, mainly from China, further affected Indian transformer manufacturers."
However, he observes, transformer industry is showing signs of revival after a subdued performance over the past few years.
Meanwhile Dr. Toda of Toshiba Transmission and Distribution System India feels FY17 will be a very challenging year for the electrical equipment industry. He said, "Demand for the power distribution equipment would significantly increase post implementation of UDAY (Ujwal DISCOM Assurance Yojana) scheme for DISCOMS. Already around 15 State governments have signed MOU for this scheme which will be a major boost to the distribution segment. The successful implementation of UDAY shall open up new investment in the T&D segment by the SEBs.