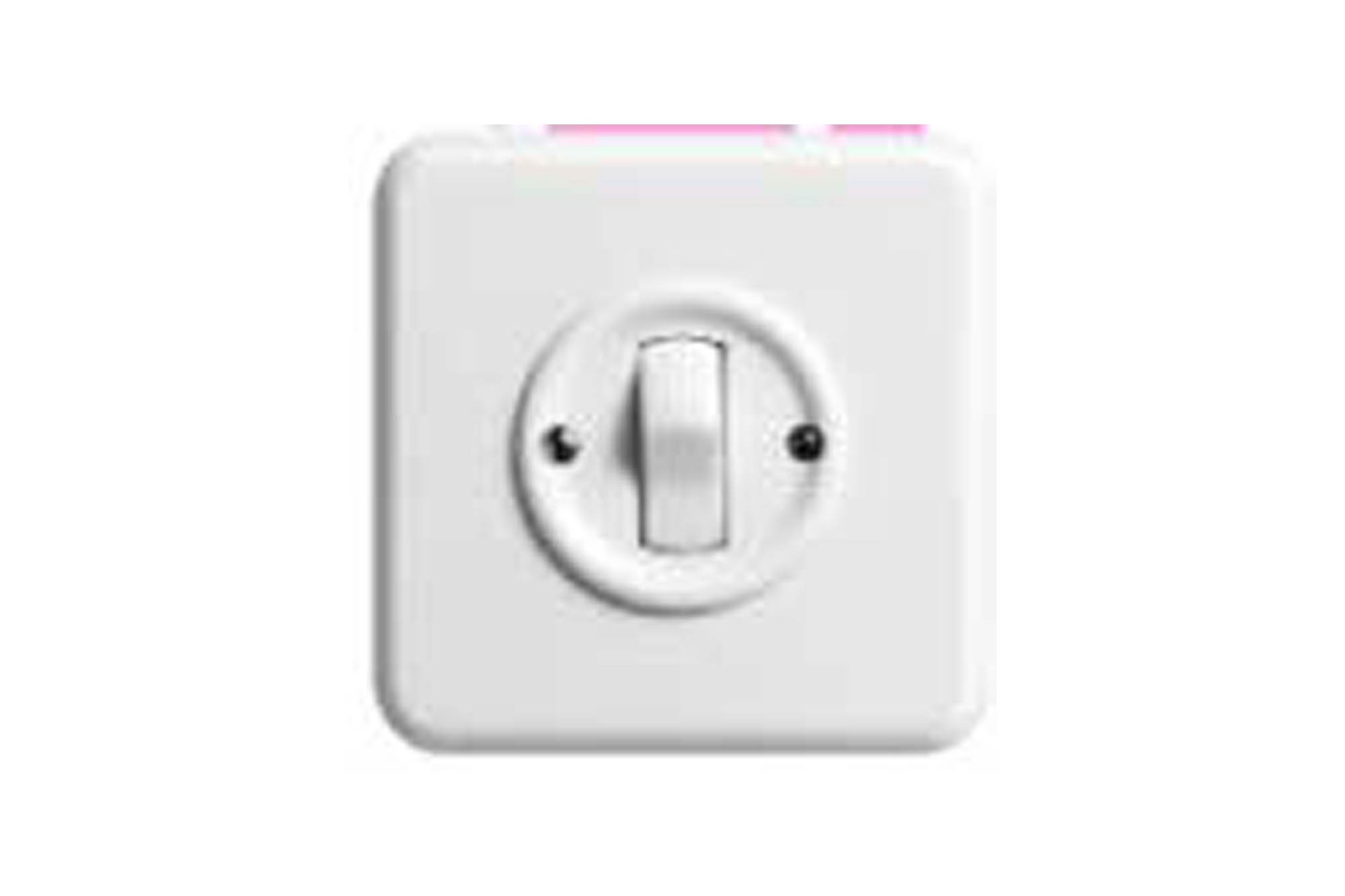 A closer look at the switchgear industry in India – the growth drivers, challenges and advanced solutions
Indian switchgear industry – an overviewIndia's electrical equipment industry has shown excellent sigh of growth in the past few years. The major growth drivers are cables and switchgears market. "The LV switchgear market is further expected to grow at a CAGR of 6.1 per cent during 2016-2020 and is expected to reach ` 7,609 crore by 2020," observes Gautam Seth, Joint Managing Director, HPL Electric & Power Ltd.
Commenting on the performance of switchgear industry in India, Rajiv Kumar, Director – Marketing, Electrical Sector – India, Eaton Power Quality Pvt Ltd said, "The performance has been mixed. Segments such as residential and commercial infrastructure and renewable such as solar have seen significant switchgear demand but there has been lower than expected demand from power capacity expansion projects. Also industries such as oil and gas have been conservative in their investments due to macro-economic and liquidity challenges."
The switchgear industry in India mainly covers low voltage switchgear products such as Air Circuit Breakers (ACBs), Moulded Case Circuit Breakers (MCCBs), Miniature Circuit Breakers (MCBs), Residual Current Devices (RCDs), and fuse gear products.
MCBs, RCDs, and DBs are low technology and highly price sensitive product segments with several small and medium participants operating at regional levels. This is a high volume business with demand primarily from commercial and residential segments.
According to Sameer Saxena, Director, Marketing, Legrand India, "The market for changeover switches (COS) and other switching devices (SDs) is a mature market with stable demand predominantly from small industrial end users. Besides being low-cost products, COS and other SDs find preference with these end users because of their proven and rugged technologies and ease of maintenance and repairs"
As per IEEMA, the current size of the LV switchgear industry is ` 11,200 crore out of which the domestic switchgear market comprising of products such as MCBs, RCCBs, and DBs account to ` 2,500 crore. According to AV Jagdish, Senior Vice President, Havells India, "It is estimated that the switchgear industry in India will reach ` 21,500 crore by 2017 on the back of strong infrastructure development, government initiatives towards power capacity expansion and augmentation and development of the transmission and distribution network."
However, Rajesh Nandwani, VP and Business Unit Head –Switchgear, Anchor Electricals said, "While the overall domestic market grew between 5 to 10 per cent last year, the first two quarters of this year witnessed a slow growth."
Growth driversThe main factors which are driving the growth of switchgear industry in India is resurgence of projects in infrastructure and real-estate sectors, rising aspirations of consumers and growing demand for branded goods, said Jagdish. He adds, "The government's amplified focus on infrastructure development and launch of ambitious smart cities project would further accelerate the demand of quality electrical equipment. Even, the consumers nowadays are willing to pay extra for better quality products which are driving the growth of the electrical industry."
According to Nandwani, the switchgear market will continue its growth trajectory given the aggressive reforms initiated by the government through programmes such as Power for All, Make in India, the Integrated Power Development Scheme, Housing for All and the Deendayal Upadhayaya Gram Jyoti Yojana. He said, "The overall impetus given to the T&D will in turn drive the demand for switchgear and electrical equipment industry as well."
Gautam Seth of HPL explains the major growth drivers as follows:Government initiatives and reforms for expansion and development of the transmission and distribution network and power capacity augmentation: Significant investments of the Government of India towards power distribution with the objective of increasing access to reliable power supply and to reducing AT&C Losses, including through schemes such as Deendayal Upadhyaya Gram Jyoti Yojana and Restructured Accelerated Power Development and Reform Program, besides modernisation of the existing network, will provide boost demand for LV switchgear products. In addition, plans to add an additional generation capacity under the 12th FYP will subsequently increase the requirement for evacuation devices for the additional power, driving demand for LV switchgears in India.Increased demand from the renewable energy segment: Government incentives, favourable foreign investment policy and vast untapped potential of renewable energy will drive renewable energy generation in India. The renewable energy market has grown from about 12 GW in 2008 to 28.2 GW in 2013, growing at approximately 16 per cent per year and this growth is expected to sustain at current or higher levels during the 2016-2020 period. As a result demand for LV switchgear, especially for MCCB and MCB products, is expected to increase significantly.Revival of the industrial segment: Improvement in the performance of industries, declining inflation, increasing demand, particularly from the residential segment, announcements in the 2015 Union Budget to address the structural issues plaguing industrial and infrastructure sectors, collectively, are expected to benefit the manufacturing sector. Additionally, the Government of India's focus on initiatives such as 'Make in India' is expected to further propel manufacturing and industrial segment growth. These factors are expected to translate into the increased demand for LV switchgears from the industrial segment.Growth in the residential segment: Policy reforms such as allowing 100 per cent foreign investment in the real estate sector, tax benefits for foreign investors, and focus on establishment of smart cities are expected to contribute to the growth of the residential segment at 30 per cent over the next decade. Further, the increasing urban population with expectations to cross 590 million by 2030, and growing household income are some of the major factors that influence demand for residential real estate. Moreover, increasing construction in tier-II and tier-III cities and increasing awareness among end users for protective devices in these cities are expected to have a positive impact on the LV switchgear market over the medium to long term.
Sameer Saxena of Legrand India also believes that growing infrastructure and construction segments; expansion and development of T&D network and power capacity augmentation; and expansion in key industry segments will contribute to the growth of switchgear industry whereas Rajiv Kumar of Eaton adds that the capital expenditure in real estate will spur the growth.
ChallengesHowever, Nandwani from Anchor Electricals points out that the unorganised sector particularly for domestic switchgear products such as MCBs and RCCBs still continues to grow. He adds, "The other factor remains that while the industry has set benchmarks, continuous development needs to be done to foster new technologies. It is equally necessary to keep raising the bar of safety standards to ensure that only standardised switchgear products occupy the shelves in the market."
The increasing competition from the unorganised sector along with the lack of standardisation and design parameters is adversely impacting the quality of products and growth of the industry, observes Jagdish from Havells India. He adds that the increasing trend of customisation is hampering the growth of switchgear market in India. However, he also feels, "The switchgear industry is emerging from a period of prolonged slowdown and we are hopeful that quality products will prevail over their cheaper counterparts in the coming months. Given that a number of fire incidents every year happen due to short circuit, people now prefer to make one time investment in high quality products."
According to Gautam Seth some of the major challenges that are hampering the growth of switchgear industry include low budget allocation during project planning, increasing pricing pressures due to high competition, and uncertainty and delays in implementation of various power reforms.
"The Indian market for LV switchgear is competitive, particularly for volume-driven products such as MCBs and MCCBs, making it difficult for multinational companies to sustain their market share with decreasing profit realisation. The increasing pricing pressure coupled with fluctuating raw material prices and imports from other Asian countries is acting as a deterrent to market growth as per its actual potential," he further explained.
He also points out that the delays in the evaluation and approval procedures at the implementation stage create uncertainty and lack of confidence in private investors, resulting in creation of artificial demand periodically, with manufacturers confronting irregular and bunched demand. This results in overbooked factories, further delays and makes the production planning process excessively challenging.
Sameer Saxena of Legrand India raised his concern by saying, "Low voltage switchgears, which account for more than 55 per cent of the total market, has a higher share of unorganised players and it is anticipated to increase in the coming years. The forward integration of these unorganised players to medium and high voltage segments can lead to an increase in the unorganised market share in these segments."
According to Rajiv Kumar the challenges for Indian switchgear industry could be summed up as high level of price competitiveness, liquidity challenges, and pace of infra and power expansion projects.
Advanced solutionsAnchor unveiled its basket of value for money switchgear under the brand UNO last year. It will be focusing on adding more products under the UNO portfolio this year. "With a new facility commissioned at Haridwar recently, we foresee venturing into commercial switchgear segment with an attractive product range in the financial year 2017," informed Nandwani.
Havells India launched its first 'Made in India' MCBs and RCCBs under "EURO-II" series which has been completely designed and developed by the R&D team of Havells to provide enhanced safety against overload, short circuit and electric shock. These MCBs and RCCBs incorporates all the safety features and offer a unique design of Bi stable mounting clip, safety terminals to eliminate human error by electricians, larger terminals for allowing termination of higher size wires and new design for better air circulation. The new range of MCBs is being manufactured at the company's state-of-the-art plant at Baddi in Himachal Pradesh.
Innovation in switchgears is primarily in terms of the aesthetics and customised features offered by the products such as improving the product lifecycle, tamper-proofing, increasing safety and handling, improving user-interface and focus on multi-functionality and niche functionality. Multinational companies and established manufacturers usually spend more on product improvement and the frequency of updating product features is usually two to three years. HPL Electric & Power Ltd is one of the oldest manufacturers of LV switchgears in India, with nearly 50 per cent share of the market for changeover switches, claims Gautam Seth. HPL's portfolio of switchgears includes air circuit breakers up to 6300A, MCCBs up to 800A, MCBs up to 125A, on-load changeover switches up to 3150A, range of control gear and a range of modular switches that are available for varied range of wattages, voltages and amperage and with different breaking capacities. The product offerings also include MCCB distribution panels with pre-mounted MCCBs.
One of the recent offerings for the switchgear market is our AV ATS (Advanced Version Automatic Transfer Switches) in three categories viz. Motorised, with basic electronic microprocessor based controller and another one with high-end version electronic microprocessor based controller compatible with any computer or laptop through communication port (RS485). One can programme the AV ATS (having high-end controller) with various functions and features used for utility and genset controls. This AV ATS is available in three frame sizes viz. Frame-1 (125~200A), Frame-2 (250~320A) and Frame-3 (400~630A). These are compact, user friendly and efficient switchgear products ensuring almost 'zero' downtime during transfer of power supply from one source to another, said Gautam.
Another offering is the Electronic Microprocessor based range of MCCBs in 3 frame sizes from 25A ~ 800A in both 3-Pole and 4-Pole versions. These give opportunity to have proper coordination between various protection devices installed at different levels in the power distribution system. With the communication features available in these MCCBs, the user can control and monitor the power distribution in a more efficient, accurate and reliable way.
Eaton's comprehensive LV and MV switchgear portfolio offers the latest innovations in efficient power management – whether it is LV or MV breakers, meters, relays and panel systems that communicate over all major field-device networks to enable remote monitoring and control of the switchgear, smallest footprint and industry leading performance in reliability, energy savings and safety.
"Legrand India enjoys the distinction of being the pioneer in Miniature Circuit Breakers (MCBs). Energy protection and distribution has always been a core business for the Legrand Group," said Sameer Saxena.
Legrand had launched DX3 in 2014 in India which is a complete range of MCBs, from 10 KA to 50 KA and observes homogeneity with the power range and effective energy distribution. The product is positioned at the premium end of the market and is aimed at large industrial, commercial and residential complexes.
What sets DX3 apart from its peers is the introduction of 12 new patented features, claims Sameer. He adds, "The exclusive innovation of RCD module with metering sets new standards of energy efficiency, easy installation, inbuilt protection and compactness. For the first time in a modular device there is a seamless amalgamation of thermal magnetic protection, residual current protection, energy measuring and local and remote data analysis." The unique plug-in solution is reliable, saves time, leaves space on the rail and has energised intervention with busbar. Each DX3 comes with a unique Copytracernumber to avoid duplication and fraud. The products are ROHS compliant -a European standard that ensures hazardous substances are not used in manufacturing process as a safety measure. Further these are environment friendly, with 87 per cent of recyclable components. The simple yet innovative on-site padlocking ensures easy and safe maintenance.
Legrand plans to continue to design new products in the low voltage switchgear segment and engage with newer distributors, panel builders and engineering, procurement and construction (EPC) contractors have a significant role in the movement of products from the manufacturers to end users.