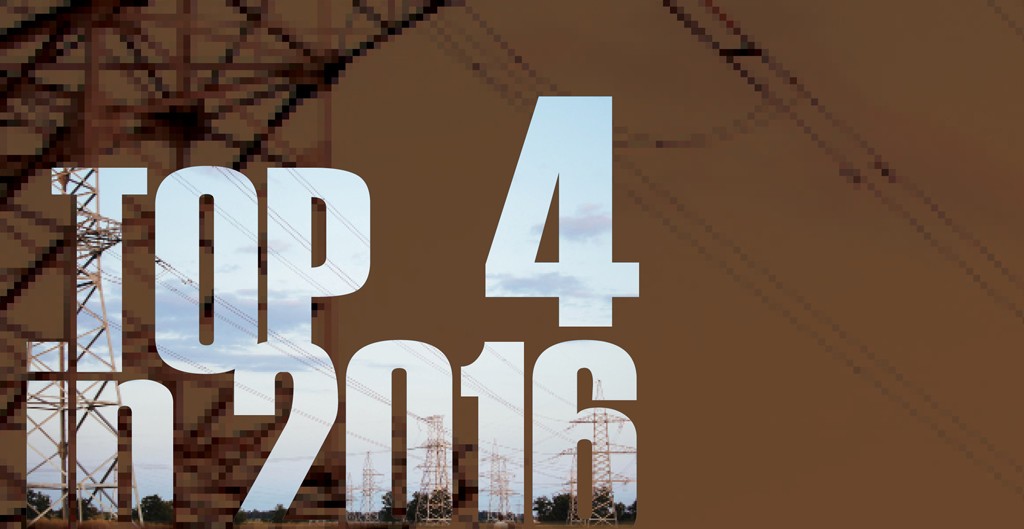 Emerging trends that will drive the power plant automation sector As the Indian government set an ambitious capacity addition target, there is the increased need for optimisation of plant operations, maintenance and management. Automation systems for power plants have become increasingly advanced driven by improvements in computer software and hardware over the last 30 years. A bank of gauges and controls today has been replaced by a computer while the operator performs a largely executive role. Citing the increasing importance of power plant automation Ahmad Khan, Vice President, Power & Water Automation and Service, Process Automation division, ABB India said, "There are certain factors which have contributed to the importance of power plant automation – control over not processes in parts but the entire plant, even a fleet of power plants. This implies closer control, a greater degree of flexibility and optimisation of the plant against various parameters rendering greater efficiency."
Earlier plants were designed to function at baseload operation. A plant was expected to operate with little variation in output, which was generally maintained at or close to the maximum. Instead, today plants are being asked to start up and shut down regularly. They must be able to operate at a range of part loads, and they must be able to change output, either up or down, rapidly. Plant optimisation becomes extremely critical as such requirements put a lot of stress on plant equipment – combustion process and resultant emissions and fuel consumption to name a few.
A good modern system will allow control of the combustion process in the boiler to maintain low nitrogen oxides (NOx) conditions and high carbon burnout, both of which are important for plant emission performance, as well as efficiency. It will control the steam temperatures and pressures throughout the steam cycle, allowing the best efficiency to be achieved while minimising mechanical stresses, and it will monitor and control steam turbine operation. At the same time, real-time system parameters are collected and can be used for predictive maintenance.
According to Khan, if the operation of all of these energy consuming power plant components can be controlled as part of the overall optimisation scheme, there are enormous savings to be made. "By operating each component of a plant as efficiently as possible, a new or improved automation system may be able to pay for itself in two years," he avers.
Process automation is like the central processing unit for a power station, said Rahul Nargotra, Director Power Industry APAC, Schneider Electric Process Automation. Major components of a power station are the OEM based main equipment like boiler or turbine and generator. Automation piece though smaller in total capital spent, is the key to ensure all these main equipment along with the auxiliary instruments and components of the power station operate smoothly to generate required power and maintain the efficiency of the power plant in acceptable limits. According to Nargotra, "With good automation system in place, the power generation companies can benefit from low downtime, tighter control loop tuning to ensure more efficient power generation and lower emissions of greenhouse gases into the atmosphere."
Improving the entire chain of operation Globally, emission is expected to grow to 58 per cent by 2030 and power generation is one of the major sources of human-caused greenhouse gas emissions. As far as India is concerned, there is a huge head room for demand in view of the per capita consumption of electricity being one of the lowest. "To cater to the growing industry coupled with the challenges of emission along with scarcity of natural resource and dearth of trained manpower availability for operation, automation seems to be the only option to attain highest levels of operational efficiency and reliability while ensuring minimum emission," observed SC Bhargava, Senior Vice President, L&T Electrical & Automation.
"Today's automation technology provides scope for improvement in the entire chain (levels) of operation such as sensing & measurement, control, performance optimisation, management information & reporting, maintenance & inventory management and finally integration with the enterprise system. The performance of a plant is directly linked to the degree of automation deployed in each of these levels and their seamless integration," Bhargava adds.
Emerging trends of power plant automationIntegration of OT and ITIn response to the challenges in the market place, power plant owners are adopting automation technologies which are user-friendly, easy to operate from 'anywhere' and need minimum OPEX, said Bhargava.
He adds, "One on hand, DCS are expected to establish seamless integration with the intelligent sensing devices over wired or wireless medium like HART and Found fieldbus thus help generation companies to reduce operation cost and enhance efficiency. On the other hand, through the use of advanced optimisation engines like PADO, companies are optimising the process and operation parameters so that plant operates at optimum level of efficiency and resources. These systems also get integrated with DCS, typically over OPC."
Finally, the Operation Technology (OT) Domain gets integrated with the enterprise systems including maintenance and inventory management. Thus, Bhargava said, "There is a platform of tightly integrated OT and IT systems across the plant and this is the latest trend in the industry."
"Several new power producers like the customers in India, are looking for faster time to market, more efficient fuel utilisation, reduced O&M costs to have better return on the investments and make a better IRR," said Nargotra from Schneider Electric.
Modernisation of aging infrastructureMore than $ 65 billion worth of globally installed automation systems are nearing end of useful life. For example, roughly $ 12 billion of late 1970's first generation Distributed Control System (DCS) is still in operation globally. Upward compatible automation is required for this aging infrastructure. Disparate automation systems, unique interfaces, generational shift in workforce result in increasing difficulty to maintain older automation systems. Modernisation of this infrastructure has its own challenges. "24/7 production cannot tolerate downtime and outages requiring thereby that upgrades be performed with minimum or no downtime, existing investments in physical and intellectual assets be preserved and lastly the system improvements must upgrade via OPEX budgeting rather than CAPEX funding," Khan observes.
Connecting the data dotsStrategic technology trends of 'Internetization' and 'Big data' have opened up brilliant new opportunities together with a set of new challenges, believes Khan. For example, IoTSP functionality could provide key market intelligence that can be significantly useful for renewable operations. There is value in being able to forecast, in connecting to information about weather, for example. So operators can use this data to anticipate what the price of their product might be. "Advancements in technology have resulted in a situation that today's plants produce more data in a single day than they did in a month just a decade back. Seamless automation is required to transform plant data into smart actions," Khan adds.
Bhargava from L&T Electrical & Automation observed, "For long-term data storage and analysis, customers are implementing Smart Data Historians. Usage of cloud computing is getting more and more popular for cost effective and efficient storage, retrieval and high-end analytics of data 'anywhere' through web applications on click of a button of laptop or smartphone."
However, he expressed his concern by saying, "With the emergence of open systems and usage of shared resources like Cloud and communication channels, security has become one of the major concerns. Therefore, cyber security and plant level security is becoming mandatory on the basis of different degree of threat perception."Khan also acknowledged the concern and said, "Advancement has added new and critical challenges such as cyber security threats."
Focus on clean powerGlobally, by 2025, 1 billion more people will require more than 3,400 GW of new power. Flexible automation is required for this changing landscape. Renewable is already the second largest source of electricity and will approach primary source coal by 2035. More than 60 per cent of all new power plants built up to 2035 will be fuelled by renewable. Wind and PV solar generation will increase rapidly while hydro and bio-energy will increase steadily. "With intermittent renewable energy sources added to or dropped from national grid, thermal plants will be required to operate with load flexibility," says Khan. He also adds, "Hybrid power plants will increase, especially in emerging markets, with demand for small distributed power generation. At the same time, advanced economies will focus on clean power: coal retirements, natural gas, life extensions of existing plants and energy efficiency." Integration of state-of-the-art plant automation systems is expected to drive the clean power movement.
Some advanced technologiesABB's flagship Symphony Plus automation system supports diverse requirements with simple and flexible system architecture – from serverless to multi-server redundant architectures. It drives effective operations with complete plant information. The system achieves total plant automation with a single Control & I/O platform. "Comprehensive electrical and device integration ensures maximum plant visibility for operators and application software," explains Khan.
Symphony Plus provides highly integrated automation for all turbine types, protects rotating equipment with condition monitoring, and simplifies design and maintenance with unified engineering workbench. Symphony Plus has been designed with rugged cyber security features ensuring plant integrity and confidentiality of data at all times. The system offers highly sophisticated software algorithms to help reduce harmful emissions while increasing plant efficiency and ensuring safety.
L&T Electrical & Automation business has an experience base of providing end-to-end automation solutions to more than 10 GW of power generation plants covering unit size of 15 MW to 700 MW, including supercritical plants, said Bhargava.
L&T's expertise, coupled with competencies cover control and automation systems comprising DCS, field instrumentation and analysers, advanced applications like PADO, CMIMS, MIS, telecom systems like fire alarm, public address, EPABX, safety systems, access control, CCTV-based surveillance and perimeter intrusion detection system. With these capabilities, we cover the entire automation spectrum of a modern plant, claims Bhargava.
"At present, our domain is mainly to supply control and instrumentation solutions for power plants in the region, including the optimisation software products," Nargotra said. In this domain Schneider Electric's system offerings include DCS, safety systems (TUV and SIL-3 certified systems), PLCs and smaller scaled hybrid control systems for captive and cogeneration plants.
The company also provides software and optimisation solutions for power stations including advanced process controls, simulation solutions, performance management, and management information system.