Power Brand
Perkins facility encapsulates 'Make in India' dream: Devendra Fadnavis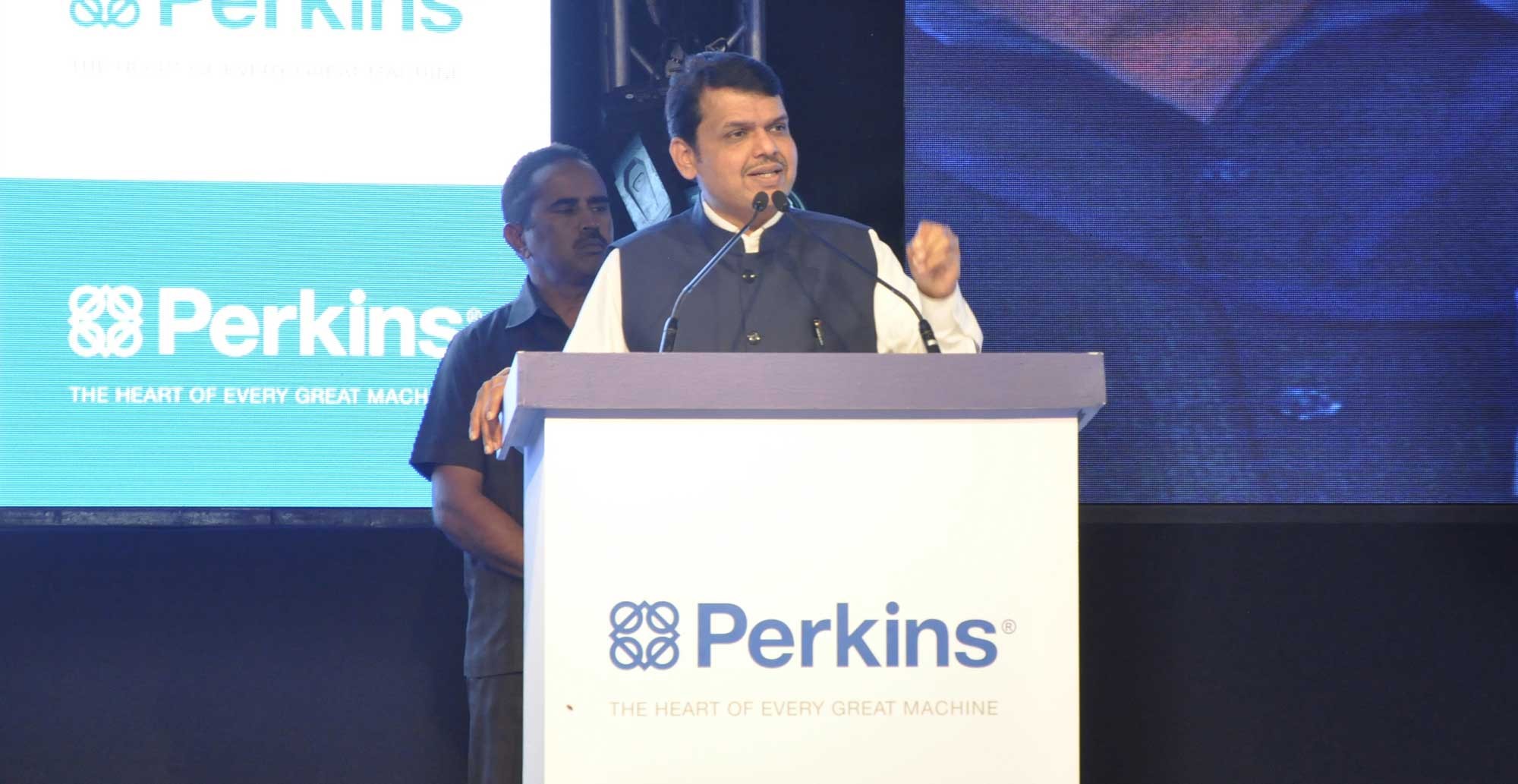 Perkins, a major manufacturer of gas and diesel engines inaugurated its manufacturing facility in Aurangabad on 9th November in the presence of Chief Minister of Maharashtra Devendra Fadnavis.
While commenting on the occasion Fadnavis, said, "This (Perkins) facility encapsulates the Make in India dream of our Prime Minister, to produce world-class products with zero defects and zero effect. That resonates here. We could see the way the assembly line is designed – it's absolutely faultless. The best quality is ensured here."
Further the minister also briefed about ongoing investment in Maharashtra and the focus on developing a skilled workforce to meet the needs of local industries.
"The Indian market is going to develop and in the coming years there may be a lot of investment in the infrastructure sector. On the other hand, Make in India will drive the investment in manufacturing plants and we see a positive picture of the Indian market moving forward as the Indian economy grows," said Richard Cotterell, Chairman, Perkins India Pvt Ltd while in conversation with EPR.
Located in the Shendra Industrial Estate in Aurangabad, Perkins has invested more than $150 million on developing this state-of-the-art engine manufacturing facility which is also strategically located within the Delhi-Mumbai Industrial Corridor.
Spread across 120,000 sq.mtr of land (circa 58,000 sq.mtr manufacturing area) the facility has been built to manufacture and supply complete Perkins 4000 series engine range for the power generation market, from 750 to 2500 kVA. It has the capacity to produce 3,000 engines per annum. The facility majorly consists of machine shop, assembly shop, test cell, and paint and finish area.