Uncategorized
CALTER committed to ensure uninterrupted power supply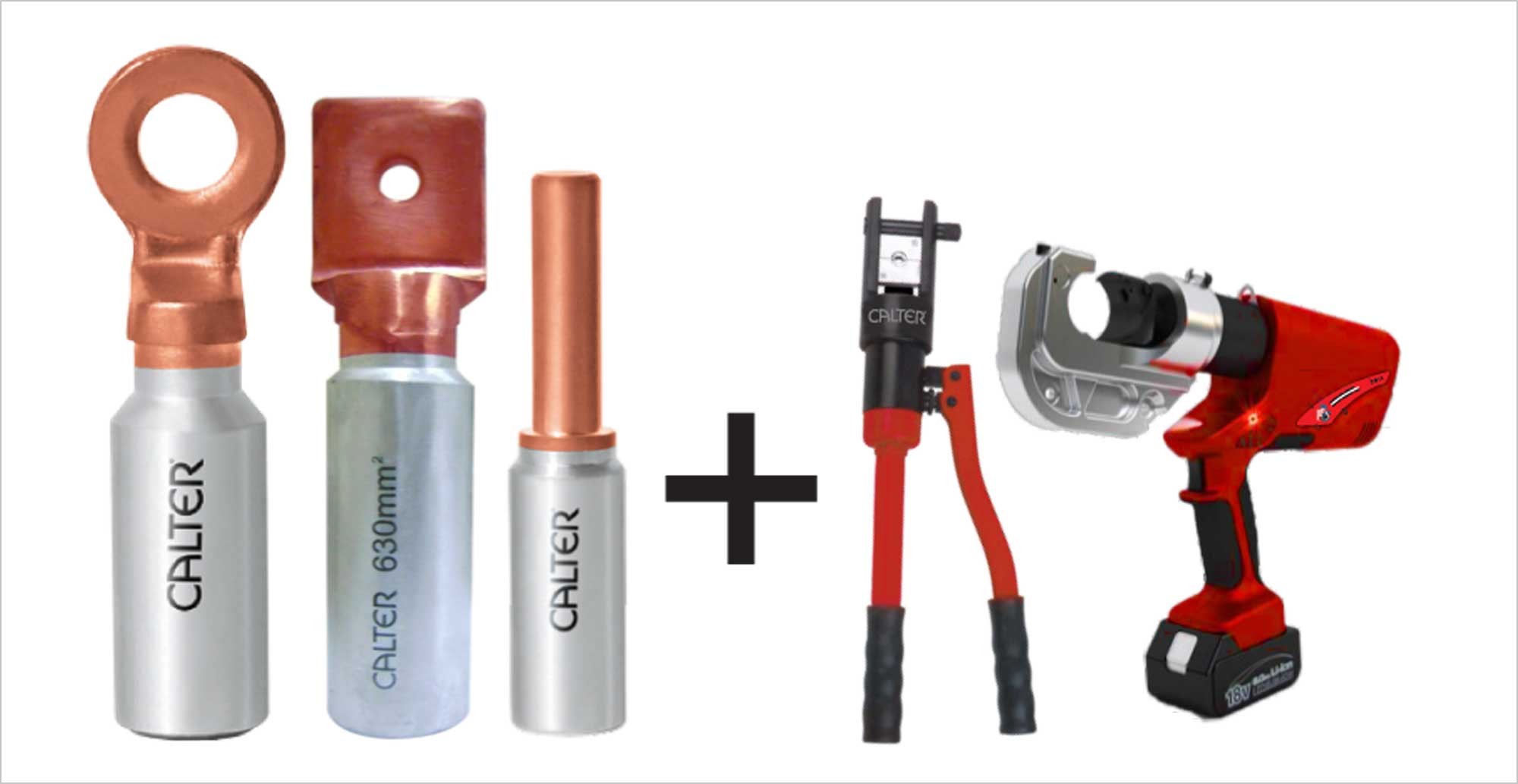 CALTER is the brand name of terminals connectors, earthing accessories, conductor crimping tools and wires and cables manufactured by STI Industries.
Eruptions in large urban underground power distribution system and industries result in loss of continuity in power supply causing serious inconvenience to urban population and major loss of revenue in industrial networks. Majority of sources such forced power outages are attributed to failures of underground joint and over ground terminations.
Connectors are used for joining conductors of two cables in LT and HT straight joints and terminals are used for connecting cables to equipment such as transformers, switchgears and motors.
Long term performance of terminals and connectors depend on the following:
Purity of copper or aluminium which shall be of EC Grade (Electrical Conductor Grade).
Dimensional specifications for each size to ensure that the terminals or connectors have dimensions, compatible with corresponding conductors. International and national standard have been evolved for dimensional specifications.
Internationally accepted standards are British Standards abbreviated as 'BS' and 'DIN' standards first develop in Germany and internationally adopted. Selection of the right size of accessory (general term for terminal and connectors) to suit a specific size of conductor is first step to ensure long term performance of cable accessories.
Proper connections of cable conductor to connectors or terminals are made by means of crimping tools. Crimping tools operate on principle of either "simple machine" or on principle of high hydraulic pressures developed by the tool. The high pressures (up to 700 bars) act on a die designed to deform the conductor connection device (terminals / connectors) and form bond between the connection device and corresponding conductor which is contained in barrel of the connection device. The development of high pressure capable of deforming accessories is based on "Pascal's Law" which states that within an enclosed volume of fluid any increase in pressure is uniformly transmitted throughout volume of fluid. CALTER complements its conductor connection device with the range of crimping tools. It has the technology edge by virtue of capability to design the tools and various forms and sizes of dies.
Crimping tools are classified according to their constructional features as below:
Hand operated non-hydraulic tools. These tools are based on principle of simple machines having a fulcrum, a die holder and handles for pressing. Such tools find application for crimping small conductor up to 6 sq mm.
Hand operated hydraulic tool which minimises crimping effort and use from 25 to 1,000 sq mm.
Battery operated hydraulic crimping tools characterised by light weight capable of crimping up to 400 sq mm, they find extensive application in windmill towers for crimping. They also find extensive application in cable jointing in networks requiring time bound restoration of power supply.
CALTER specialises in manufacturing of copper or aluminium terminals and connectors, which are critical elements in cable accessories. It offers range of accessories for cable connection with reliable modern means of jointing the accessories to cable conductors.
Failures of cable accessories (straight joint or termination) occurring in power distribution system are largely attributed to thermal break down triggered by poor quality of crimps. Realising the importance of conductor bond in cable accessories CALTER has been complementing its range of terminals and connectors by a range of mechanical, hydraulic and battery operated crimping tools.
\r\n
For more details, visit www.calter.com