Uncategorized
Transformer industry in India faces CRGO bottlenecks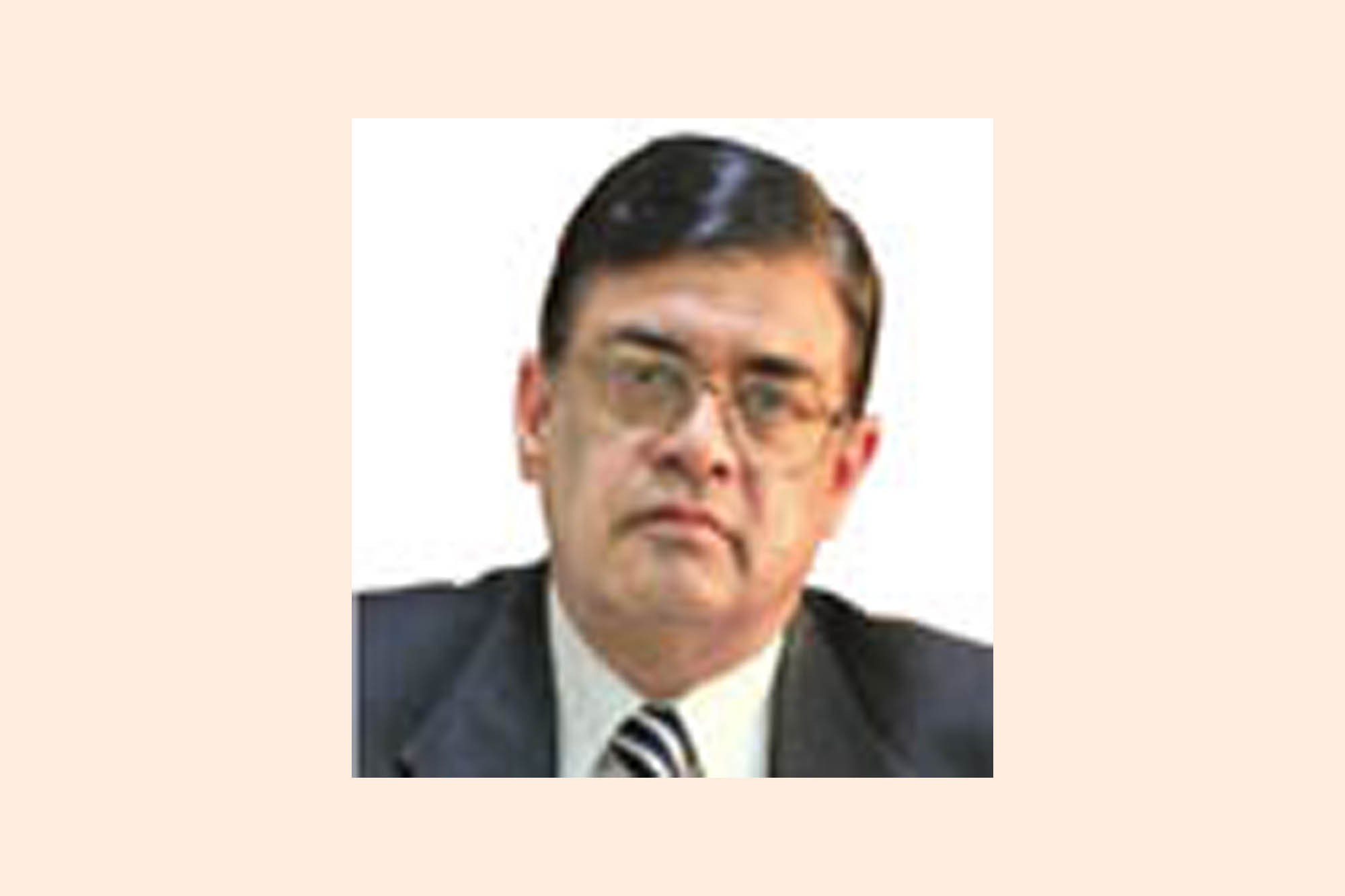 "Long overdue demand of transformer Industry to government is to pursue companies like SAIL or Tata to set up manufacturing plant in India which would save considerable FOREX outflow," says Anil Kumar Aggarwal, Chairman and Managing Director, PME Power Solutions (India) Ltd.
Indian power transformer market is set to grow at a CAGR of 14 per cent between 2013 and 2018. However, challenges are many. In an e-mail response to EPR, Anil Kumar Aggarwal outlines the industry trends and future outlook. He suggests that Indian steel producers should be forced to set up CRGO plant to meet the demand.
India is known to be an active supplier of transformers to nations worldwide. What has led to its growth in export in the recent years? India has always been an exporter of transformers and this avenue is set to become even more lucrative in the coming years. Exports from India are diverse including power transformers, distribution transformers and even special purpose transformers. It is estimated that around 15 per cent of India's production of power transformers is destined for international markets. With India proving its technological edge by producing even 1,200kV transformers, surpassing global standards, the country has a very bright future. It is not only developing African and Central Asian economies that are importing from India; India-made transformers are even finding their way in developed markets like USA, UK, Canada, South Africa etc.
India has been net exporter of transformers till now. Several of international players who already have base in India are looking forward to making their Indian setups as manufacturing base for supplying to other countries. The Indian transformer industry is gradually gaining prominence in developed markets on the basis of its quality and pricing. The domestic transformer industry has the potential of becoming the manufacturing or sourcing hub for the supply of transformers in foreign markets.
The market is highly fragmented with a large number of small and medium enterprises involved in the manufacturing processes, and is dominated by organised players. The domestic manufacturing industry is fairly well established with manufacturers having capabilities to develop all type of transformers up to the 800 kV and 1,200 kV levels. The industry also exports to several countries including the US, South Africa, Cyprus, Syria & Iraq, apart from Europe.
Indian transformer industry is currently exporting about 10 per cent of their production. If this additional exports share continues at 8-10 per cent level, it may only add 2 per cent to CAGR growth. Hence, increasing the export market basket or share is important for a substantial growth i.e. to align with mission plan objective – 'go global'.
What shifting market trends and opportunities are you witnessing in the Indian transformer market?The Indian transformer industry is one of the oldest manufacturing segments in the country and is broadly categorised in to power and distribution transformers. The technology used is contemporary and two types of core materials are generally used. CRGO forms the major chunk of core material while amorphous metals used by limited numbers of manufacturers as core material but the usage is increasing.
The large transformer segment is dominated by multinationals and large sized Indian companies as capital requirement is high due to high level of technology and sophisticated manufacturing and testing facilities. Distribution transformer segment is concentrated with small scale sector. The industry is currently operating at about 60 per cent capacity as the government projected demand has not materialised fully. However, more and more players are entering this segment. The industry witnessed large level of imports from countries like China, Korea etc.
The transformer market in India has been in a healthy state for quite some years now. The market is further expected to witness healthy growth rates and stimulating demand for the coming years. The initiatives undertaken by the Indian government along with the need of replacement of transformers installed in the earlier years is expected to drive growth in the Indian transformers market.
Is rural electrification a demand driver for transformers in India?As a result of increased government spending on electrification and rising power demands, the electrical equipment manufacturers are likely to get benefitted. Programmes such as RGGVY (Rajiv Gandhi Grameen Vidyutikaran Yojana) and R-APDRP (Revised Accelerated Power Development and Reforms Program) are bolstering the demand for electrical equipment such as switchgears, conductors, capacitors and transformers. Transformers being used in generation, transmission as well as distribution network have experienced healthy growth over the last few years and the market is further set to rise as a result of increased governmental focus towards rural electrification.
RGGVY has a programme to electrify 1.15 lakh un-electrified villages and providing free electricity connections to 2.34 crore BPL household wherein Government of India will provide funds to the tune of 90 per cent of the project cost as grant while the remaining 10 per cent will be provided by the REC as loan. So far, 562 projects have been sanctioned at total cost of Rs. 265 billion of which Rs. 135 billion has been spent for providing 6.35 million rural household electricity connections for electrifying villages. For this scheme, lakhs of small transformers are required to be manufactured for which the Indian industry is adequately equipped.
China has already entered the Indian power transformer market, how do you rate competition from China?If we will talk about China, yes, it is in our knowledge that some Chinese power transformer manufacturers are setting up their units in India. This will definitely give impetus to Indian manufacturers to enhance their production capacity with the best and latest technologies, so as to give competition to the Chinese and other manufacturers in the world due to open economy at global level. A few players also said that there are players entering India from China which is one of the reasons why the industry is feeling the heat.We are not denying that Indian transformer industry consistently facing tough competition from the Chinese manufacturers. In addition, cheaper imports from China and Korea have majorly impacted the industry. Our margins have drastically gone down due to steep competition.
According to reports, China manufactured products are much cheaper and are technologically advanced. This has a bigger direct impact on small and medium sized transformer manufacturer. However, keeping in mind the stronger electrification drive which is happening in India, players said that the industry will be able to overcome the main issues and maintain a healthy growth rate. I feel, future for quality transformer manufacturer seems bright as there is lot of scope for electrification in India.
According to you, how can Government boost growth of the Indian power transformer industry? Under international trade law, remedies are available for governments that intend to take action against imports which are causing injury to their local industries.
In addition, the government need to conduct research through R&D schemes as well as priorities the promotion of domestic brands. It must always weigh the economic benefits of allowing cheap imports against their negative effects. For instance, where domestic markets are struggling, it is prudent to allow cheap imported goods. This will not only ensure the availability of necessary goods that Chinese imports can offer, but also offers necessary competition for the benefit of consumers. It is crucial, however, that governments simultaneously take advantage of technology transfer agreements (and negotiate new ones) in order to benefit from the technical know-how and skills from China necessary to efficiently develop and run the ailing industries. In this way, trade with China will add real economic value.
Indian transformer industry continues to face tough competition from the Chinese manufacturers. However, with the continuous support from the government to promote the power transformer industry through investments, tax benefits, subsidies etc. will help the industry to grow over the coming years.
The most important recommendations from my side to the govt. would be:
Indian steel producers such as SAIL, JSW, Tata, Mittal group etc should be forced to set up CRGO plant as the demand is about 3 lakh tonnes per year, with lot of scope for export.
Excellent testing facilities should be created as at present EHV/UHV transformers have to be sent abroad for type testing. However one test lab for UHV is being established in Bina (MP) which needs to be expedited. Such more labs are required in northern and northern eastern zone.
What is your outlook on the Indian transformer market and what do you rate as the key challenges?The transformer industry in India has evolved and now has a well-matured technology base up to 800 KV class. India has a field-proven technology and capacity to manufacture a wide range of power transformers, distribution transformers and other types of special transformers for welding, traction, furnace etc. Today, about 95 per cent of the transformers installed in the Indian Power Network are of indigenous origin. Energy efficient transformer with low losses and low noise levels can be manufactured in India to meet international requirements.
India has a good and sound base of over 700 industries and has total transformer manufacturing capacity of 1,000 GVA sufficient for domestic and export market. The present net worth of industry is about ` 12,500 crores and now has planned to add 100,000 MW in the 12th Plan period which shall result in annual market of ` 15,000 crores for transformer industry.
The Indian transformer industry is facing some key challenges, which restrict it from growing of its full potential and targets. Some of these challenges include:
One of the major concerns for the industry is the growing imports from China and South Korea. As per estimates, the Chinese manufacturers' share in Indian electrical equipment imports has increased. The absence of a level playing field for the domestic industry poses a major threat to local manufacturers.
Inadequate testing facilities, especially for high voltage electrical equipment
Dependence of some sub-sectors on import of critical inputs,
Cold Rolled Grain Oriented laminated Silicon Steel (CRGO), which is one of the major raw materials for transformers, is not being manufactured in India. Long overdue demand of transformer Industry to government is to pursue companies like SAIL or Tata to set up manufacturing plant in India which would save considerable FOREX outflow.
Delay in release of payments by power utilities adversely effects top line & bottom line of the industry.
Low investment in R&D and no structured long-term approach for basic research.
Lack of standardisation of product specification, design parameters and ratings for generation and distribution equipment across different utilities.
Bouncing of orders by utilities, because of factors beyond their control such as govt. approvals, release of funds etc.
Outdated tendering procedures and contract awarding based on L1 bidder by utilities.
Unavailability and cost of power project funding.
With new government taking over under leadership of Narendra Modi, we are all expecting that country shall be on a growth trajectory and power sector in specific, would be one of the prime beneficiaries in view to fulfil people's aspirations for round the clock supply and act as a catalyst to promote industry and agriculture output to stimulate growth. It is expected and desired in due earnest that above indicators will change drastically.
Opportunities
Domestic demand: to sustain the envisaged annual GDP growth rate of around 8-9 per cent over the next 20 years, it has been estimated that India will required to increase its electricity generation capacity by around five times by 2032.
Rapid growth in metros, airports and others infrastructure projects is expected to generate huge demand for matching transformers and equipment.
External demand: currently, share of India's exports in the global market is about 1 percent. With the electricity sector being a sunrise sector across the entire developing world, there exists a significant export potential for the domestic industry.
Increasing emphasis on power and infrastructure sector by the Govt. of India, there is a huge potential for the contractor for the coming years in this sector.